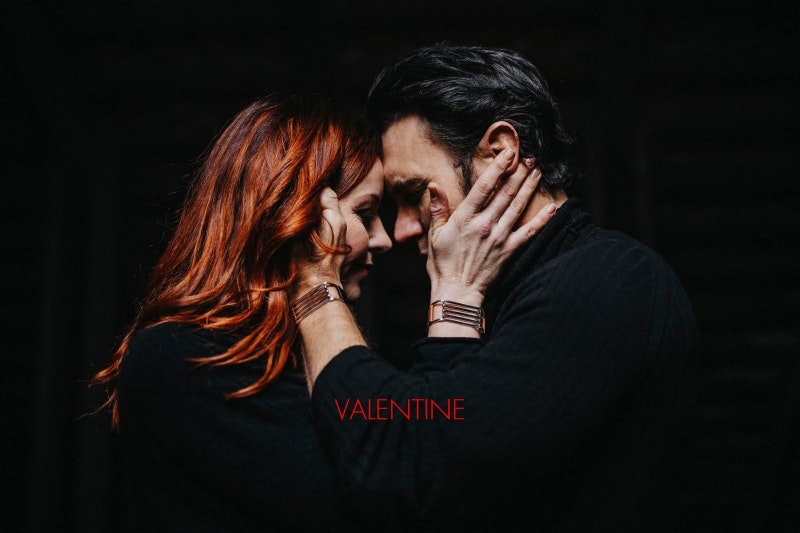 VALENTINES DAY
Snart är det Alla hjärtans dag- Valentine!
Vi firar Valentines den 14 Februari varje år, ganska nytt för oss i Sverige, men vad kommer den här traditionen ifrån?
Det lär ha funnits flera Saint Valentine, men en av dom var Saint Valentinus av Rom. Han blev fängslad efter att i hemlighet ha vigt soldater, som enligt kejsaren Claudius den II inte fick gifta sig då denne trodde att singelsoldater var mycket bättre krigare som ogifta. Saint Valenitus skickades till fängelse och som straff så skulle han avrättas. Under sin fängelsetid så träffade han sin fångvaktares Asterius dotter, som var sjuk och Saint Valentinus botade. Paret förälskade sig i varandra och innan han avrättades så skrev han ett brev till henne med avsändaren "Din Valentine". Sant eller inte så är det en vacker men sorglig historia.
Den här traditionen tog fart i England under 1600-talet och man gav sin älskade Valentinkort för att symbolisera kärleken och romantiken.
Härligt med en dag då man kan fira KÄRLEKEN!
Vem är din Valentine, eller har du någon du vill överraska?
Skicka ett kort, choklad eller varför inte ett silversmycke som håller hela livet som alla hjärtans dagpresent? Du hittar lite tips nedan.
SISTER örhängen, en hyllning till alla systrar och systerskapet- den perfekta Valentinpresenten och silverörhängen funkar alltid, finns i tre olika designs.
I GOT BALLS hänge med silverkedjan ROUND LINK, en cool gåva som också kräver lite mod att ge...
WALKOVER armband, finns i brunt eller svart naturgarvat läderarmband med silver. Finns även i två storlekar då det passar lika bra på män som på kvinnor. EVERYDAY silverarmband, enkelt och massivt, passar också på både män som på kvinnor.
Och så ringar förstås! En otroligt fin gåva; stora ringar, vågade ringar, ringar med stora stenar- alla i äkta silver! Om du inte är säker på ringstorleken, kika på vår storleksguide aller mät en ring som du redan har.
Ha en underbar Valentinesdag!
Valentine's Day coming up!
We celebrate Valentine's day every year on the 14th of February. It's quite a recent tradition in Sweden but where does it originate from? Here are some fun facts...
It's said to be several Saint Valentine's, but one of them was Saint Valentinus of Rome. He was imprisoned for performing secret weddings for soldiers who were forbidden to marry due to the roman emperors Claudius II belief that single soldiers were better fighters. Saint Valentinus was sent to prison for performing this service and during his imprisonment, Saint Valentine healed the daughter of his jailer, Asterius. Before his execution, he wrote her a letter signed "Your Valentine" as a farewell...
During the 17th century, this celebration pioneered in England and people began to hand out cards signed "Your Valentine" as a symbol for their love.
Anyhow, it is a nice tradition having a special day to celebrate LOVE!
Who is your Valentine... or do you have someone you want to surprise?
Send a gift card, chocolate or make someone happy with the longest lasting Valentine gift of all: a piece of jewellery!
See some gift inspiration below...
SISTER silver earrings, a perfect and easy to buy Valentine gift. Exist in three different versions. Earrings for any occasion!
I GOT BALLS pendant with ROUND LINK necklace, a cool and special gift which also demands some balls to give...
WALKOVER bracelet, available in brown or black naturally tanned leather and silver. Exists in two sizes as it is equally cool on men as on women. EVERYDAY silver bracelet, the plain simple and massive silver bracelet, also worn by the couple above.
And of course rings! A fantastic gift; big rings, bold rings, heavy rings, rings with big stones- all are made in silver! If you're not sure about the ring size, check the size guide or measure a ring that you already have.
Have a wonderful Valentines day!
Read more about Valentines day on
25/01, 2018
av
MoM of Sweden